Website Accessibility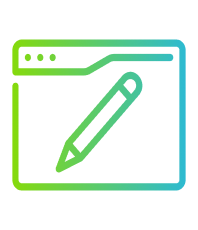 Your Digital Presence is For Everyone
An accessible website isn't just required by the Americans with Disabilities Act (ADA), it's simply the right thing to do. Having an accessible online presence is also good for your business's bottom line. Roughly 26% of adults in the US report having a disability that could affect how they interact with your website. Providing an accessible online experience can mean the difference between winning new customers or losing out to your competition.
Even small mistakes can make your website inaccessible to people with disabilities. Some of the most common are: not labeling photos for screen readers, not enough contrast between text and background, and having links or page titles that are not descriptive of that page's content. We utilize best in industry software to check for compliance and make the updates necessary for your website to be functional for all users. Is your website accessible?
Our Accessibility Service
Accessibility
We start with a free website audit to determine what updates must be made to your website. From there we can customize your accessibility updates based on your exact needs. Hardcoding updates is the most robust solution to making your website accessible for all – but they can become outdated over time. Most customers can utilize our accessibility software that continuously updates your website for accessibility purposes.
Starting at $50/Month
Shining Examples of Website Design
Orleans Coffee

Generating New Growth for a 40-year-old Brand Orleans Coffee has been importing and roasting some of the best coffee in the city for more than 40 years. If you've had coffee at a restaurant or cafe in New Orleans there is a pretty good chance you've already had Orleans Coffee! While their wholesale business was…
Our Services:
WEBSITE DESIGN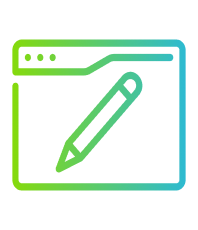 Websites That Glow
Your website is always "on" so you don't have to be. We make sure that it is reflecting the right message.
You need a reliable website that makes your business shine, even when you're off the clock. Whether you have an established business that's ready for custom website design or a start-up that needed a website yesterday, we've got a digital solution for you!
SEO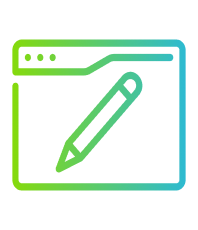 Be Seen in the Search Results
Search Engine Optimization (otherwise known as SEO) ensures your website is in tip-top shape to make it to the top of the search results. To put it simply: SEO makes your website look great to search engines, so you can show off your business to potential customers.
Let's get started so you can get to that number-one ranking!
BRANDING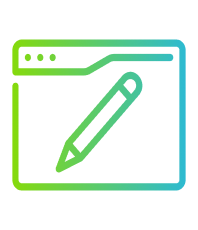 Your Brand New Look
Branding is so much more than just a good logo (though we do make great logos). We're here to design your full branding package – logo, style, attitude, and all. Having cohesive branding encourages customer trust and helps keep your business on the top of consumers' minds.
First impressions count – make yours spectacular.
DIGITAL ADS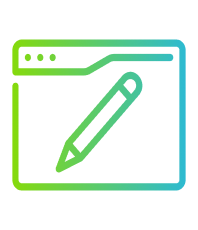 Big Results in No Time
Want to reach the right audience at the right time? Digital advertising is how you do it. From social media advertising to Google Ads we make sure your message gets through to customers old and new. From increasing reach to increasing sales digital ads are how you cut through the online noise.
Ready to reach your new favorite customers?